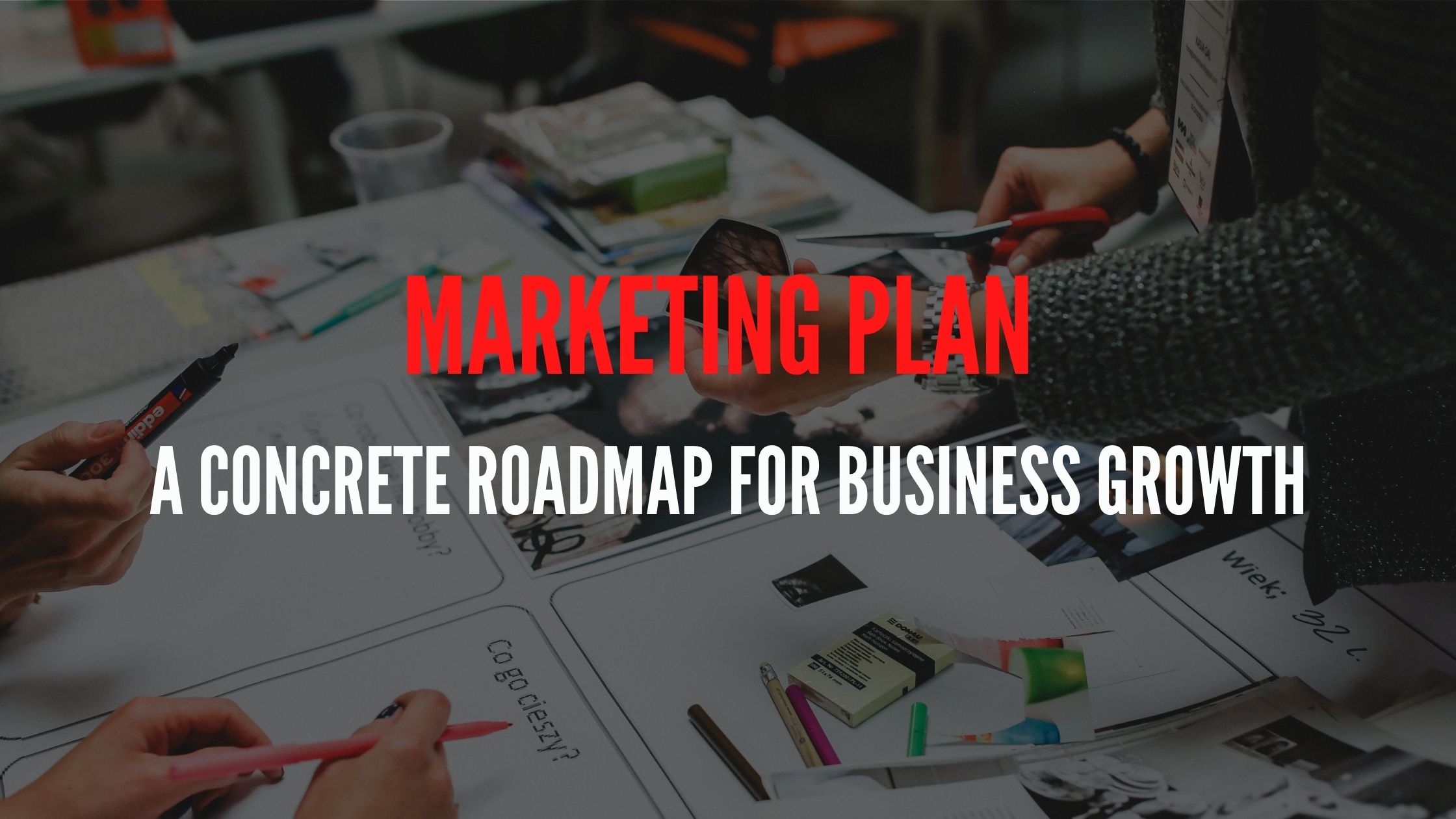 CONNOTATION OF MARKETING PLAN
Marketing is an activity that a business has to perform on a continuous basis. On the other hand, Marketing Plan is a tool for the implementation of this marketing process.
Philips Kotler, the renowned authority on Marketing observes that Market Planning is the systematic process involving:
Assessment of marketing opportunities and resources.
Determination of marketing objectives.
Development of a plan for implementation and control.
Marketing Plan turns out to be a technique to aid business to decide upon the optimum utilization of its resources to accomplish the company objectives. It may contain a SWOT Analysis of the organization and its products.
The marketing plan should be adjusted on an ongoing basis based on the findings from the metrics that show which efforts are having an impact and which are not.
A Marketing Plan is a blueprint for the activities related to communication of the messages about:
Products or services.
Target audience both existing and potential.
Marketing strategies, and tactics.
Marketing, costs.
Projected results over a period of time.
It incorporates a detailed written document prescribing the requisite marketing actions that the business needs to take to achieve its marketing objectives.
Purpose of Marketing Plan
The purpose of the marketing plan is to:
Coordinate various business goals.
Define the market to create proper market segmentation.
Define the marketing mix and systematize activities about chosen marketing strategies.
Increase brand awareness.
Increase sales and improve customer retention.
Marketing Objectives
Marketing objectives represent a mix of SMART goals which are:
Specific: Marketing goals that are specific and allow for effective planning.
Measurable: Have a way to measure progress toward a goal or revaluate it.
Achievable: Consider goals that are actually achievable within a certain timeframe.
Relevant: Incorporate existing goals and values that are set forth and define what the company stands for as a whole.
Time-Based: Timeframes keep people motivated.
Marketing Objectives differ from Marketing Goals. Marketing Objectives are usually completed in the Short Term. They are Specific, Using Timeframes, Measurement Methods, and Modes to define them.
Marketing Goals are, however, more on a Long-Term Basis. They are in tune with a Company's Mission and Vision.
How To Measure Progress On Marketing Plan Objectives
KPIs For Analytics
KPIs are units of measurement to measure the effectiveness of what is being done on marketing efforts.
It is possible to use these KPIs when measuring progress on objectives:
Conversion Rates: A conversion rate is the percentage of people who are performing the desired action.
Cost Per Lead: A cost per lead is how much you are paying to acquire a new customer.
Organic Traffic: It is necessary to develop a search engine optimization (SEO) strategy. As a result, you can measure how many people are accessing your website based on how optimized your website is for the exact products or services you offer.
Social Media Engagement: Social media marketing fits nicely with brand awareness or customer loyalty objectives. You can measure how many likes, comments, or shares your posts receive.
Sales Revenue: You can also measure how your efforts have contributed to your company's sales and profit.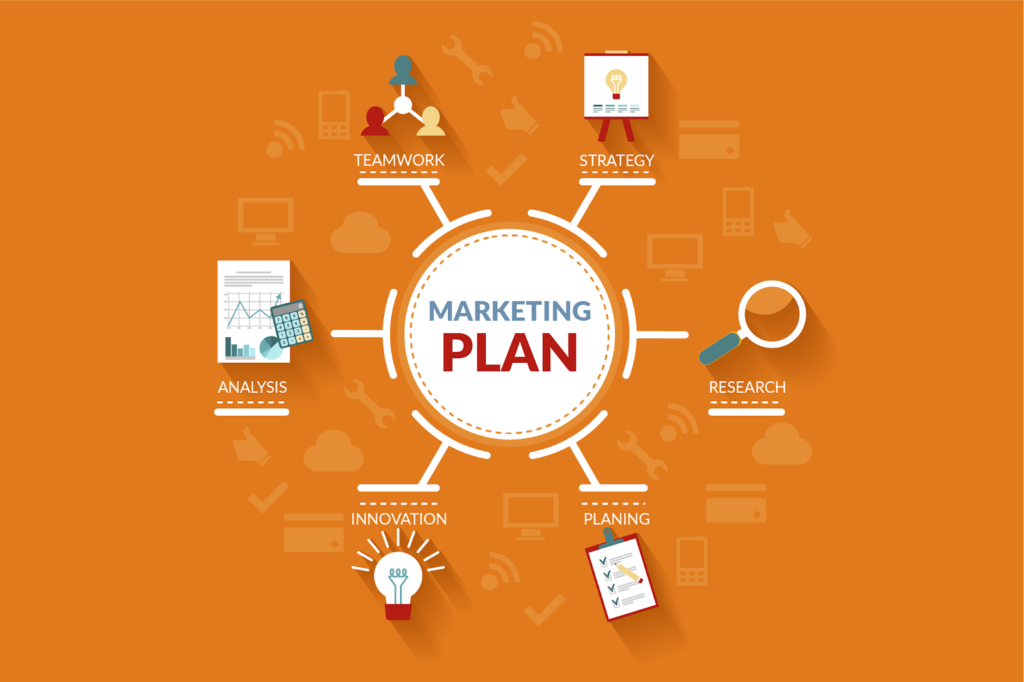 5 Vital Reasons to Justify Marketing Plan
1. Greater FOCUS
A Marketing Plan is a blueprint of how the marketing strategy is to be implemented.
It ensures that all activities are in line with the designed agenda. Strategic direction, rather than the entrepreneurial leader's latest idea is accorded preference.
2. Efficient Utilization of Resources
A marketing plan enables the business to understand to what extent of budget they need to set aside. Apportioning of resources is done for efficient delivery.
Some activities can also be outsourced to Specialised Service Providers.
3. High Degree of Transparency
Marketing Plan provides for Analytics – implying measurable metrics that can be tracked, tested, and measured over regular periods of time.
4. Consistency
A Marketing Plan, with a dedicated resource allocated, ensures the business in a continuous, consistent, and unencumbered manner.
5. High Degree of Clarity
Management and its team have absolute clarity over the direction of business covering growth targets, their role within hitting their targets, and how they are contributing.
Further, Marketing Plan:
Facilitates strategic planning.
Encourages formalization and articulation of business ideas.
Paves way for adherence to delivery schedules.
Helps in the identification of avenues for financial assistance.
Aligns marketing objectives with business strategy.
Enables image building of the company.
Strategic Building
An effective Marketing Plan can go a long way to ensure:
Follow up on marketing activities and see what is good and what is not good.
Analysis of market with solid knowledge about
Target customers,
Market segments,
Strengths, weaknesses, opportunities, and threats.
Timely change your marketing strategies and tactics.
Better ROI in business.
Role Of Marketing Plan Objectives
Marketing Plan objectives are important because they bring everyone in marketing together to create a cohesive way of meeting goals.
Objectives also matter because, without them, a marketing department may not be able to assign success based on its efforts.
Marketing Plan Objectives can, Inter Alia, Incorporate:
Increase brand awareness.
Generate leads.
Increase in sales or revenue.
Build authority in the industry.
Improve return on investment (ROI).
Successful launch of a new product or service.
Capture a larger market share.
Increase customer loyalty.
Increase website traffic.
Enter a new market.
How To Create A Marketing Plan
A marketing plan considers the value proposition of a business.
The value proposition is the overall promise of value to be delivered to the customer.
It is a statement that appears in the front and center of the company website or any branding materials.
The value proposition should state:
How a product or brand solves the customer's problem.
Benefits of the product or brand.
Why the customer should buy from this company and not another.
How to Execute a Marketing Plan
A marketing plan can be fine-tuned at any point based on the results from the metrics.
Each and every platform should have sufficient time to show results.
Basic Components of Marketing Plan.
A Comprehensive written marketing plan contains seven main components:
Market research and analysis.
Marketing and financial goals and objective.
Marketing mix.
Marketing budget.
Monitoring and evaluating market response.
Contingency plan.
Marketing plan checklist.
How Marketing Plan Works
An effective marketing plan helps a company understand its target market and competition, the impact, and results of marketing decisions, and it provides direction for future initiatives.
Market research should include the following:
Monitoring industry and economic trends.
Scouting the competition to determine how you can gain a competitive advantage in pricing and customer service.
Determining the best ways to reach your target market via traditional advertising, social media, and other channels.
Marketing plans can vary depending on the industry, type of products or services, and goals to be achieved.
However, an effective Marketing Plan must incorporate certain essential elements:
Executive Summary and Business Description
Situation Analysis
Marketing Goals and Business Objectives
Target Market and Delivery Plan
Unique Selling Proposition and Tactics
Messaging Guidelines
Budget
Tracking and Evaluation
Takeaways
A marketing plan is an essential part of the overall business plan.
Marketing plans should focus on the business's target audience.
A marketing plan will help guide marketing efforts each year.
Always ensure that the marketing strategy you use lines up with the goals and plans made for the business.
A marketing plan is effective only if there is the capacity to implement it.
Every step covered in Market Plan should be implemented.
It is essential for marketing activities to be effective. If you implement every activity obtained in one marketing plan you will know what to exclude next year, or what to add to new activities.
Points of essential action that merit attention are:
A great analysis of the target market.
Choose the best marketing weapons for that target market.
Write a good marketing plan.
Implement activities from your marketing plan.
Check the implementation process.
Improve marketing plan for the next planning period.
In Retrospect
Marketing Plan instills structured thought process in the organization. This is healthy to generate business growth in the right and desired direction. It is thus, evident that the Marketing Plan formulated on sound facts and figures helps the organization reap notable benefits, such as:
Kindles thought process in the organization.
Creates analytics -a set of measurable goals.
Motivates team in the organization.
Facilitates an organization of time and priority schedule.
Assists raising of investment funds.
Places all team members on the same page and avoids controversies or friction.
Ensures effective and efficient utilization of monetary resources.
Prepares team to be proactive rather than reactive.
Provokes a reality check between overall objectives and the marketing strategy.
Encourages better customer orientation and ultimately facilitates better customer service.
An elaborate Marketing Plan with equal passion and dedication by its executioners is bound to propel the marketing effort of the company to greater heights.
A good company offers excellent products and services. A great company also offers products and services but also strives to make the world a better place.

(Philips Kotler, Father of Marketing)