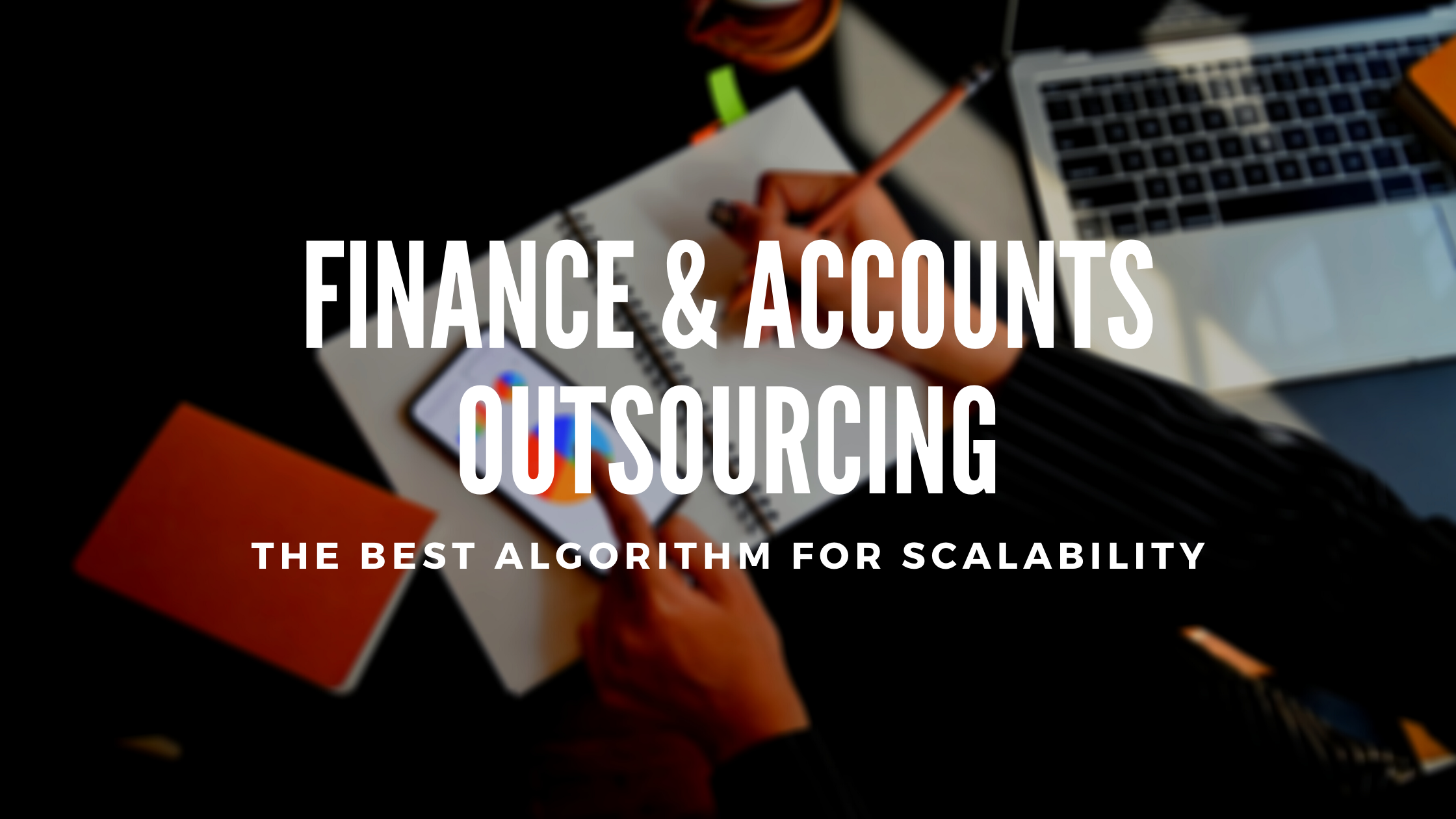 Volatility in the dynamics of Business has confronted the Business Owners with a fresh set of challenges. The adoption of technology and automation with speed has become a sine-qua-non for success in any business.
As an inevitable corollary, Business Owners prefer to concentrate more on their core business operations. They opt to delegate non-core activities like Finance and Accounts to Outsourcing Business Consultancy Service – A Third Party Service Provider. Such Consultants leverage their skills and specialized experience for solid deliverables.
Connotation Of Outsourcing
Outsourcing connotes the practice of having certain job functions done outside a company through a Third-Party Service Provider, instead of having an in-house department or employees.
Core And Non – Core Functions: A Distinction
Core Functions of Business revolve around revenue earning for the business.
Non-Core Functions are outside the primary business functions. However, they may reflect a substantial part of the health of business involving a significant portion of a business expense.
Core And Non – Core Functions
Finance and Accounts Outsourcing (FAO) offer companies and organizations opportunities:
To make a significant reduction in cost.
To access better skills and technology.
To sharpen the strategic focus on core competencies of the organization.
SMEs and Startups, in particular, reap the benefits in substantial measure.
Debunking Common Myths For FAO
FAO is designed to enhance efficiency and bolster the profits of the business. However, some quarters of business appear highly disillusioned. They continue to harbor some misconceptions regarding the very proposition of FAO. It is time to clarify the position.

Business Lifecycle Stages
As Business Owners – in MSME & SME sectors, Manufacturing, Trade or Services, your journey traverses through 3 Life Cycle Stages of Business.
Are You Suffering From Recurring And Disgusting Pains?
Are Your Challenge Areas?
Inefficient accounting system
Cash flow management
Risk of in-house frauds
Lower profitability
FAO Process Decision Tree
Whether or not to opt for FAO services, it is essential to follow the branch-by-branch Decision Tree for arriving at a critical decision.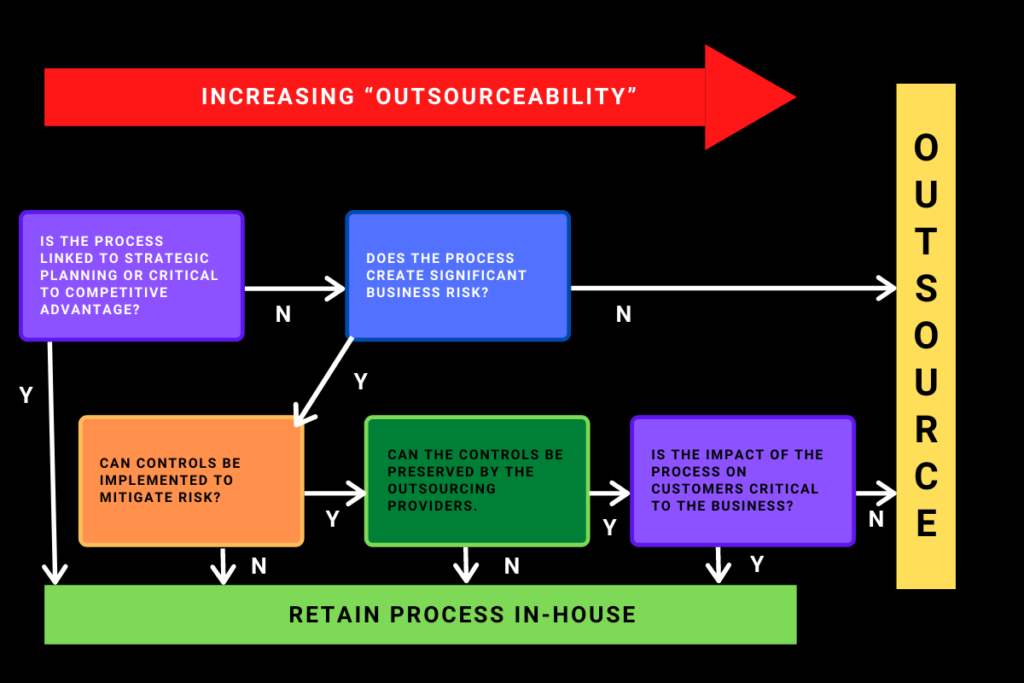 Compelling Reasons For Adopting FAO Model Are Not Far To Seek:
Financial processes are usually complex warranting expertise and professional experience.
To keep pace with the latest technology and updated infrastructure.
Improve efficiency by dedicating resources to core business functions.
A shield against the operational risk of market volatility or unforeseen circumstances like CORONA- COVID-19.
Findings Of Deloitte Survey
A survey conducted by Deloitte highlights the reasons for companies seeking FAO as a viable proposition.
"IF YOU DEPRIVE YOURSELF OF OUTSOURCING AND COMPETITORS DO NOT, YOU ARE PUTTING YOURSELF OUT OF BUSINESS"

Lee Kuan Yew, Former Prime Minister of Singapore
4 Goal – Oriented Considerations For FAO Strategy
Organisational Goals
To achieve greater focus on core business.
To increase flexibility to deal with ever-changing business conditions.
To gain access to services and emerging technologies.
To assign operational issues to the care of experts.
To have greater thrust on market positioning and new product development.
To redirect resources for non-core activities for greater focus on serving the customers.
Improvement Goals
To improve operating performance, quality, timeliness and productivity.
To obtain technologies which otherwise will not be available.
To improve management and control of operational processes including risk management.
To improve corporate credibility and image.
To eliminate the fixed cost of internal staff by moving the function to the Service Provider.
Cost Saving Goals
To reduce investment in assets.
To reduce invested capital funds in non-core business functions.
To expand operations to new geographical areas.
To reduce or control operating cost.
To access low cost, infrastructure of Third-Party Service Provider.
To achieve cost reduction with enhanced performance.
To handle varying demand more efficiently because of economies of scale.
Revenue Goals
To achieve aggressive growth objectives by gaining increased market access.
To leverage on service providers' best process, capacity and systems.
To expand the capacity to design, test and build new products and services.
To stretch its limits in handling the increased volume of business.
To manage demand efficiently through outsider's automation, process maturity and latest technologies.
To focus on enablers of business growth and strategies to fulfil them.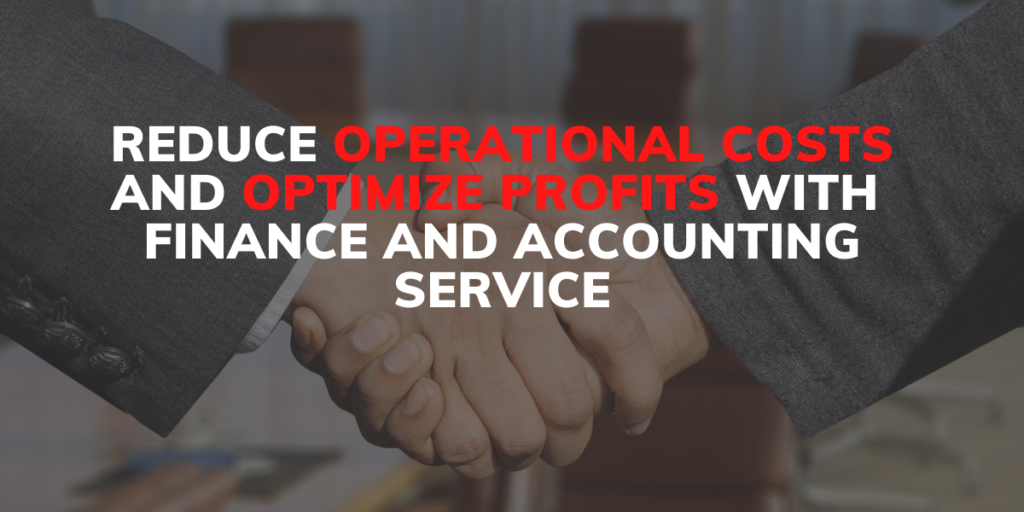 Notable Benefits Of FAO
Cuts Hiring And Infrastructure Cost
Hiring an outsourced team allows the companies to get started immediately without any waste of time and money.
FAO service professionals are backed by extensive experience catering to a variety of business. Hence, it reduces the time spent on training of outsource service team.
Allows benefit of the top-of-the-line tools at a fraction of cost if invested in-house.
No need to worry about renting real-estate as also no payment of utilities (electricity, internet connection) is involved.
Access To Talent And Expertise
Improved In-House Efficiency
Offload managerial responsibilities from managers responsible for other departments who are not especially experienced in finance management.
Free-up in-house employees who can devote more time and effort on other functions for business growth.
Optimize current expenditure by identifying cost-saving opportunities without compromising on efficiency and quality of work.
No loss of prospects and new clients owing to lack of time.
Empowers business to introduce new services for the clients.
"MASTER YOUR STRENGTH, OUTSOURCE YOUR WEAKNESSES"

Ryan Khan – Founder of The Hired Group
In Retrospect
It is axiomatic that FAO offers tremendous benefits to companies in terms of
In a nutshell, the strategic accomplishment of business goals makes Business Owners love the Option!
FOR REMEDIAL SOLUTIONS TO ASSIST YOU.
Holistique Business Consulting PVT. LTD offers FINANCE AND ACCOUNTS OUTSOURCING SERVICES which assist you in:
Reducing operating costs.
Boosting profit growth.
Ensuring compliance within the regulatory framework.
Placing you in the total comfort zone.
Enhancing ROI year-on-year.
"DO WHAT YOU DO BEST, AND OUTSOURCE THE REST"

Peter Drucker (Management Consultant)