As Business Owners, are you afflicted with these PAINS on disgusting and recurring frequency – day-in and day–out?
1. Lack of Clarity and Direction
Struggling to set clear goals and create a strategic vision for your business leads to wasted resources, misaligned priorities, and hindering business growth.
2. Stagnation
Sticking to ineffective old methods in the current market environment curbs innovation and limits opportunities.
3. Decision-Making Challenges
Missing an external perspective, which is invaluable for making unbiased and strategic decisions.
4. Poor Leadership Development
Lacking feedback and resources to improve leadership skills and style.
5. Team Morale and Productivity Issues
Encountering decreased employee engagement, higher turnover rates, and reduced overall team productivity.
6. Ineffective Change Management
Struggling to implement changes resulting in resistance from employees, wasted resources, and missed opportunities.
7. Limited Personal Growth
Confronted with burnout, reduced job satisfaction, and stunted professional growth.
8. Inefficient Resource Allocation
Prone to misallocation of resources, including time, money, and manpower leading to financial losses and missed opportunities.
9. Risk Management
Exposed to unnecessary risks and failure to anticipate challenges, leading to crisis.
10. Communication Breakdown
Falling victim to misunderstanding, conflicts, and reduced teamwork.
11. Overlooking Market Shifts
Without any external perspective, getting caught off-guard by changing market dynamics.
12. Lack of Accountability
Constrained to lose focus on goals in the absence of any accountability.
WHY TO WORRY?
ENGAGE AN EXPERT TO CONDUCT BUSINESS COACHING
Business Coaching does not change the business landscape. It changes how you navigate it-turning challenges into ROI opportunities!

The cost of a business error can be staggering. Now imagine redirecting a fraction of that cost to Business Coaching and reaping dividends in ROI.
Connotation of Business Coaching
Business Coaching entails the practice of providing advice, support, and guidance to business leaders, entrepreneurs, or professionals to help them develop and improve their business skills, strategies, and operations.
Business Coaching can be likened to a partnership where the Coach assists the client in achieving business goals, improving performance, and navigating through challenges.
Business Coaching typically covers diverse areas:
1. Leadership Development
Building leadership skills and enhancing decision-making capabilities.
2. Strategic Planning
Offering insights and tools for effective business planning and strategy formulation.
3. Performance Management
Helping in the evaluation and improvement of business performance and productivity.
4. Change Management
Supporting leaders through business transformations and change initiatives.
5. Personal Development
Fostering growth in communication, emotional intelligence, and other interpersonal skills crucial for business success.
6. ROI of Business Coaching
When businesses invest in Business Coaching, it is imperative and prudent to evaluate is the Return on Investment (ROI). This is to ensure that the funds allocated provide value and propel the company forward with quantitative and qualitative returns.
ROI – Return on Investment of Business Coaching refers to the measurement of benefits received by an individual or an organization against the investment made in business coaching services.
Business Coaching usually involves:
Professional development
Enhancement of leadership skills
Improved decision-making
Aiming to:
Drive business growth
Improve productivity
Cultivate a positive organizational culture
What Exactly Does A Business Coach Do?
A good coach will make his players see what they can be rather than what they are."
– Ara Parseghian
Business Coach essentially triggers Value and Growth for the Company.
Solid Business Growth
Efficient Cash Flow Management
Accounts Roadmap
Cost Efficiency
Full-Proof Tax Management
Systems Management
Human Resources Management
Inventory Management
Quality Management
Vendor Management
Sales Management
Marketing Strategy
Significance Of Business Coaching For Business Owners
In the relentless race of entrepreneurship, Business Coaching emerges not as a luxury, but as a compelling necessity. It is a strategic investment that:
Nurtures talent
Unlocks potential
Paves the way for sustained organizational triumph
1. Skill Development
Business Coaching helps leaders acquire new skills and refine existing ones for effective handling of their responsibilities.
Coaches can offer objective feedback and insights that leaders might not receive from their teams or peers, fostering continuous learning and development.
2. Goal Clarification & Achievement
Coaches assist leaders in clarifying their business goals, setting realistic targets, and developing actionable plans to achieve them.
With a clear vision and roadmap, leaders are more likely to stay focused and motivated, driving business success.
3. Improved Decision-Making
Coaches provide frameworks and tools that enhance leaders' decision-making capabilities.
Leaders can benefit from an external perspective that offers unbiased advice, reducing the likelihood of making costly mistakes.
4. Increased Productivity & Performance
Business Coaching leads to improved productivity and performance, as leaders learn to manage their time, resources, and teams more effectively.
Leaders can also learn to identify and leverage their strengths while addressing their weaknesses, leading to more balanced and efficient leadership.
5. Enhanced Leadership Presence
Coaches help leaders develop a stronger and more inspiring leadership presence, essential for influencing and motivating their teams.
It is possible to foster a more positive and collaborative work culture, driving employee engagement and retention.
6. Stress and Crisis Management
Coaches can offer strategies and support to manage stress and challenges effectively, maintaining a healthy work-life balance and ensuring the leader's well-being.
Business Coaching instils both Soft and Hard Skills in Businessmen.
Development Of Soft Skills
Self-Awareness: Leaders can challenge their beliefs and behaviour when working with a business coach.
Emotional Regulation: When difficult emotions arise within a coaching session, a business coach teaches emotional regulation techniques.
Confidence: Confidence building to understand business goals, action steps, and emotional triggers.
Emotional intelligence: Creation of empathy to understand what motivates others.
Optimism: Optimism can be instilled by Business Coaching.
Development Of Hard Skills
Strategic Planning and Review: The coach and coachee can together develop a roadmap using a step-by-step strategic planning process.
Analytical Skills: Business coaching can fill gaps in a client's data analysis skills while challenging them to get out of their comfort zone.
Marketing: Business Coaching can support a safe conversational framework for exploring new data-driven market opportunities and target audiences.
Speaking and Presentation Skills: Business coaches can create a safe zone to investigate topics like impostor syndrome and persuasive speaking.
Benefits Of Business Coaching
"The one thing people are never good at is seeing themselves as others see them. A coach really, really helps."

–Eric Schmidt (Google's CEO)
1. GO OUTSIDE YOUR COMFORT ZONE
2. GET PERSONAL ATTENTION
3. RECEIVE CANDID EVALUATION
4. GET TRUSTWORTHY CONFIDANTE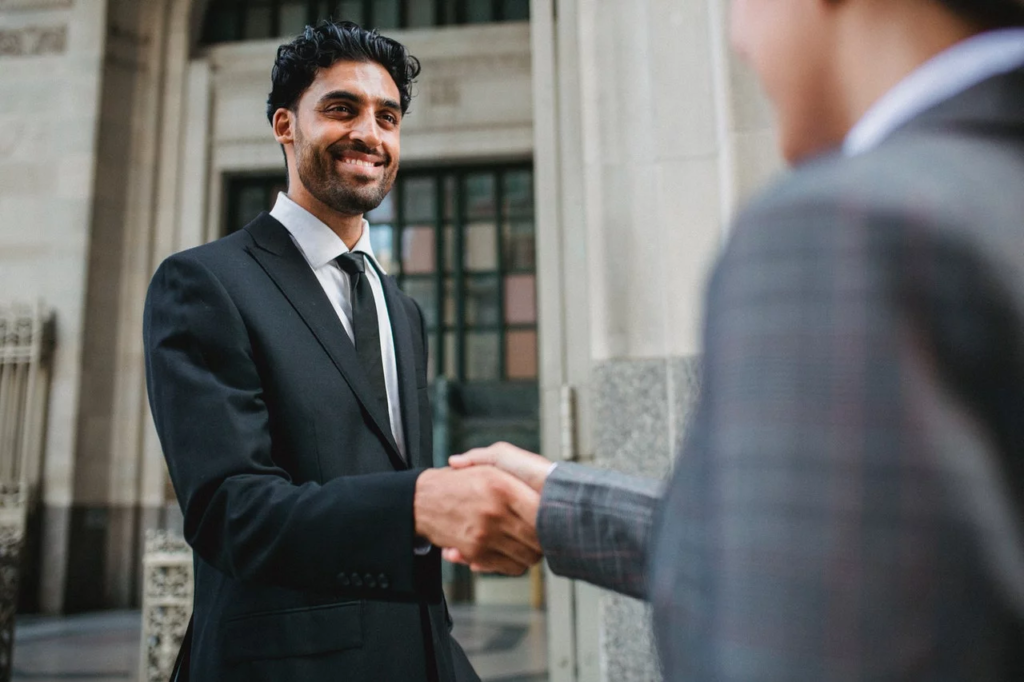 5. GET YOUR ADVOCATE
6. BE MORE ALERT
Requisites For Maximizing ROI From Business Coaching
Set Clear Goals: Understand what you want to achieve from the coaching experience.
Choice of Right Coach: Ensure they have a proven track record and align with your company's needs and values.
Engage Fully: More effort and commitment into the coaching process bring the greater the rewards.
Implement Learnings: implementing the learnings in real-world scenarios.
Establish clear baselines before the commencement of the coaching program to have accurate points of comparison.
Set SMART goals for each KPI- specific, measurable, achievable, relevant, and time-bound goals for each KPI.
Regularly monitor and evaluate the set of KPIs, adjusting the coaching program as necessary to achieve desired outcomes.
Circumstances For Engagement Of A Business Coach
Circumstances for engagement can be prompted by a variety of factors within an organization.
Leadership Development
Organizational Change
Business Growth & Expansion
Performance Improvement
Succession Planning
Conflict Resolution
Crisis Management
Skill Development & Training
Strategic Planning & Visioning
Start-Up Guidance
Employee Engagement & Retention
Customer Relationship Management
Figures Don't Lie
Business coaching is attracting America's top CEOs because, put simply, business coaching works. In fact, when asked for a conservative estimate of monetary payoff from the coaching they got… managers described an average return of more than $100,000, or about six times what the coaching had cost their companies." – Fortune Magazine
How To Measure ROI Of Business Coaching
Quantitative Metrics
Revenue Growth: Compare revenue before and after the coaching intervention.
Productivity Improvements: Measure changes in work output and efficiency.
Cost Reduction: Observe if coaching leads to operational savings or reduced expenditures.
Employee Retention Rates: Analyse if coaching results in higher retention and lower turnover.
Customer Satisfaction Scores: Look at changes in client feedback and satisfaction levels.
Qualitative Metrics
Leadership Development: Observe improvements in leadership skills and capabilities.
Employee Engagement & Morale: Measure changes in employee engagement and morale through surveys.
Decision-making Quality: Evaluate improvements in strategic thinking and decision-making processes.
Measuring ROI Of Business Coaching
Return on Investment (ROI) of Business Coaching can be challenging on account of the blend of tangible and intangible gains.
A general framework for measuring the ROI, considering the blend of Tangible and Intangible Gains takes into account:
Tangible Gains
1. Revenue Growth
Monitor the increase in revenue following the coaching period.
Compare revenue growth rates before and after coaching interventions.
2. Profit Margin Improvement
Look for improvements in the net and gross profit margins as a result of enhanced decision-making and strategy execution.
3. Cost Reduction
Quantify savings achieved through operational efficiency, cost-cutting measures, and optimized resource allocation advised by the coach.
4. Market Share Expansion
Measure any increase in market share, which can be attributed to better business strategies and practices following coaching.
5. Productivity Metrics
Track productivity improvements, like output per employee, or reduction in time spent on specific tasks.
6. Customer Metrics
Customer-related metrics consider
Lifetime value (LTV), retention rates,
Net Promoter Score (NPS), to evaluate improvements in customer relations and satisfaction.
7. Sales Conversion Rates
Monitor changes in conversion rates and sales cycle lengths to evaluate the effectiveness of sales strategies implemented post-coaching.
Intangible Gains
1. Leadership Development
Assess improvements in leadership skills and capabilities through
360-degree feedback
Self–assessment tools
2. Employee Engagement and Satisfaction
Measure changes in employee morale, commitment, and satisfaction through surveys and feedback mechanisms.
3. Organizational Culture
Evaluate shifts in organizational culture, values, and behavior patterns that contribute to a healthier and more productive work environment.
4. Personal Development
Consider improvements in communication, emotional intelligence, and other interpersonal skills crucial for effective leadership.
5. Stress Reduction and Work-Life Balance
Assess changes in leaders' stress levels and their ability to balance professional and personal lives effectively.
6. Strategic Clarity
Evaluate the clarity and coherence of the business's strategic direction, vision, and goals among employees and stakeholders.
7. Risk Management Capabilities
Look at the enhanced ability of the organization to identify, mitigate, and manage risks effectively.
8. Brand and Reputation Enhancement
Consider improvements in the public perception, brand image, and reputation of the company in the market.
Notable Key Performance Indicators (KPIs)
Financial KPIs: Revenue growth, profit margin improvement, cost reduction, and ROI.
Operational KPIs: Productivity metrics, operational efficiency, and customer service improvement.
Customer KPIs: Customer retention rate, NPS, customer satisfaction score (CSAT), and customer loyalty indices.
Employee KPIs: Employee engagement and satisfaction scores, turnover rates, and employee productivity.
Leadership KPIs: Leadership effectiveness indices, 360-degree feedback scores, and self-assessment outcomes.
KPIs Of Vital Importance
The KPIs that are important will vary based on the goals set at the onset of the coaching engagement:
Goal Achievement Rate: Percentage of goals set at the beginning of coaching that have been achieved by its conclusion.
Employee Engagement Scores: Regular surveys can help measure employee satisfaction and engagement.
360-Degree Feedback: Gathering feedback from peers, subordinates, and superiors can provide insights into leadership effectiveness.
Net Promoter Score (NPS): Measures customer loyalty and can indicate the effectiveness of business strategies.
Time to Market: For businesses that produce goods or services, a reduction in the time taken to bring a product/service to market can be a valuable KPI.
Learning and Development Indicators: Metrics like the number of training sessions attended, new certifications obtained, or skills acquired can also be useful.
When assessing the ROI of Business Coaching, it is crucial to take a holistic view- considering both tangible and intangible gains. Often, the intangible benefits, like improved leadership skills or organizational culture, can lead to significant tangible outcomes in the long run.
Key Performance Indicators (KPIs) for measuring the Return on Investment (ROI) of Business Coaching are essential for evaluating the effectiveness and value of the coaching services
Financial KPIs
1. Revenue Growth
Percentage increase in sales and revenue.
Comparison of revenue before and after coaching.
2. Profit Margin Improvement
Enhanced gross and net profit margins.
Efficiency in operations leads to increased profitability.
3. Cost Reduction
Decrease in operational and overhead costs.
Savings are generated through improved processes and efficiency.
4. Return on Investment (ROI)
Calculation of the financial return on the coaching investment, typically [(Gain from Investment – Cost of Investment) / Cost of Investment].
Performance KPIs
1. Productivity Improvement
Measurement of employee output and efficiency improvement.
Track performance against set targets and benchmarks.
2. Employee Retention Rates
Decrease in turnover rates.
Improved employee loyalty and satisfaction.
3. Customer Satisfaction
Improved customer satisfaction scores and feedback.
Enhanced customer loyalty and retention rates.
4. Market Share
Increase in the organization's market presence and share.
Development KPIs
1. Leadership Development
Improvement in leadership skills and capabilities.
Enhanced leadership effectiveness and impact.
2. Employee Skill Enhancement
Development and improvement in employee skills and competencies.
Increased employee productivity and performance.
Cultural & Engagement KPIs
1. Organizational Culture
Positive changes in organizational culture and work environment.
Improved employee morale and engagement levels.
2. Employee Engagement
Enhanced employee commitment and enthusiasm.
Increase in engagement scores through surveys and feedback.
Intangible KPIs
1. Decision-making Quality
Improvement in strategic thinking and decision-making processes.
Enhanced problem-solving and crisis-management skills.
2. Personal Development
Growth in an individual's self-awareness, emotional intelligence, and personal effectiveness.
3. Client Relations
Improvement in client relationships and networking.
Enhanced client communication and service delivery.
Regularly monitor and evaluate the set KPIs, adjusting the coaching program as necessary to achieve desired outcomes.
Factors Influencing ROI Of Business Coaching
1. Quality of Coaching
Expertise of the Coach: The coach's experience, skills, and knowledge play a critical role.
Coaching Methodology: Effective coaching methods and approaches are crucial.
2. Engagement Level
Commitment from Participants: The level of engagement and commitment from those being coached.
Organization's Support: Support from the organization's leadership and stakeholders.
3. Alignment with Business Goals
Strategic Alignment: Coaching objectives should align with the organization's strategic goals and vision.
Relevance: Coaching should address relevant and critical areas of development and improvement.
4. Duration and Frequency of Coaching
Consistency: Regular and consistent coaching sessions contribute to sustained learning and development.
Duration: The length of the coaching engagement can influence the depth and extent of results.
5. Implementation of Learning
Application: The effectiveness with which learned skills and knowledge are applied in the workplace.
Support for Implementation: The organization must provide an environment where participants can apply what they have learned.
6. Measurement and Evaluation
KPIs and Metrics: Clear key performance indicators and metrics should be established to measure success.
Ongoing Evaluation: Continuous assessment and feedback loops for improvement are vital.
7. Organizational Culture
Readiness for Change: The organization's openness and readiness to adopt changes and new learnings.
Cultural Fit: The coaching program should fit well with the organizational culture.
8. Investment Level
Budget: Adequate investment in the coaching program to ensure access to quality resources and expertise.
Cost Management: Effective management of coaching costs and expenses.
9. Participant Selection
Target Audience: Correctly identifying individuals or groups who will benefit most from coaching.
Participant Preparedness: Individuals should be ready and willing to participate fully in the coaching process.
10. External Factors
Market Conditions: Economic and market conditions can influence the organization's performance and the impact of coaching.
Competitive Environment: The competitive landscape in the industry may affect the ROI of coaching initiatives.
11. Employee Engagement & Retention
12. Customer Relationship Management
Tips, Tricks, And Tactics To Boost ROI From Business Coaching
1. Set Clear Objectives
Rationale Clearly define the purpose and objectives of the coaching program.
Method: Engage with stakeholders, including leadership, managers, and employees, to understand the organization's needs and tailor coaching goals accordingly.
2. Choose the Right Coach
Rationale: A coach's expertise and approach significantly influence the program's success.
Method: Vet potential coaches based on their experience, knowledge, and alignment with your company's culture and goals.
Seek referrals, and reviews, and conduct trial sessions if possible.
3. Engage Participants Actively
Rationale: A coaching program's success largely depends on the participants' commitment and engagement.
Method: Create an environment of trust where participants feel safe to express themselves. Foster a growth mindset and encourage participants to actively involve themselves in the process.
4. Integrate Coaching with Organizational Strategies
Rationale: Coaching programs aligned with business strategies offer more relevant outcomes.
Method: Ensure that the coaching content and goals are in sync with the company's strategic objectives, providing skills and insights that drive forward the organization's mission.
5. Implement Continuous Feedback Loops
Rationale: Continuous feedback helps in real-time adjustments and course correction.
Method: Schedule regular check-ins between coaches, participants, and stakeholders. Use surveys, interviews, and observation to collect feedback, adjusting the approach as needed.
6. Support & Follow-up
Rationale: Skills and insights gained from coaching need to be applied in real-world settings to see tangible results.
Method: Organize post-coaching support sessions, group discussions, and workshops. Offer resources and tools that aid in implementing learned concepts. Assign mentors or peers for further guidance.
7. Measure, Analyse, and Refine:
Rationale: Quantifying results help in understanding the impact and value of the coaching program.
Method: Set KPIs and metrics before the program begins. Regularly analyze the results and compare them with the initial objectives.
In Retrospect
Time is of the essence. Uncover the astonishing ROI garnered from strategic Business Coaching that the leading corporates silently leverage.
As you stand on the precipice of decision-making, it is worth noting that the ROI of Business Coaching is a dynamic blend of quantifiable gains and qualitative improvements. It is a beacon illuminating the path towards not just profitability but also purpose, not just success but significance.
If you are on the fence about leveraging Business Coaching, let these revelations serve as catalysts. Dive deeper, ask questions, and explore the untapped potential it holds for you as well as your organization.
"We cannot change what we are not aware of, and once we are aware, we cannot help but change."

-Sheryl Sandberg (COO of Facebook)