As Business Owner, are you encountering these issues on day-to-day basis in your Business?
Difficulty in tracking of tasks delegated and received.
Tasks falling through to the cracks.
Difficulty in keeping track of all correspondence related work.
Wasting time and energy to remember and follow-up on key issues.
Lacking objective performance evaluation.
Lacking visibility into the performance off tasks or teams.
No clarity among members regarding their performance.
THIS ONLY MEANS THAT YOU ARE SERIOUSLY MISSING VITALS OF TASK MANAGEMENT.
IF SO, GET ON TO YOUR WORK ASAP.
IT'S ABSOLUTELY CRUCIAL FOR YOUR BUSINESS SUCCESS
What is Task Management?
Task management is the process of managing a task through its life cycle.
It involves:
Planning
Testing
Tracking
Reporting
Task management enables individuals or group of individuals to achieve their goals with collaborative approach.
Spectrum of Basic Activities of Task Management encompasses various activities like:
Status
Priority
Time
Human and financial resources assignments
Recurrence
Dependency
Notifications.
Task Management can be accomplished with the aid of workflow or project management software.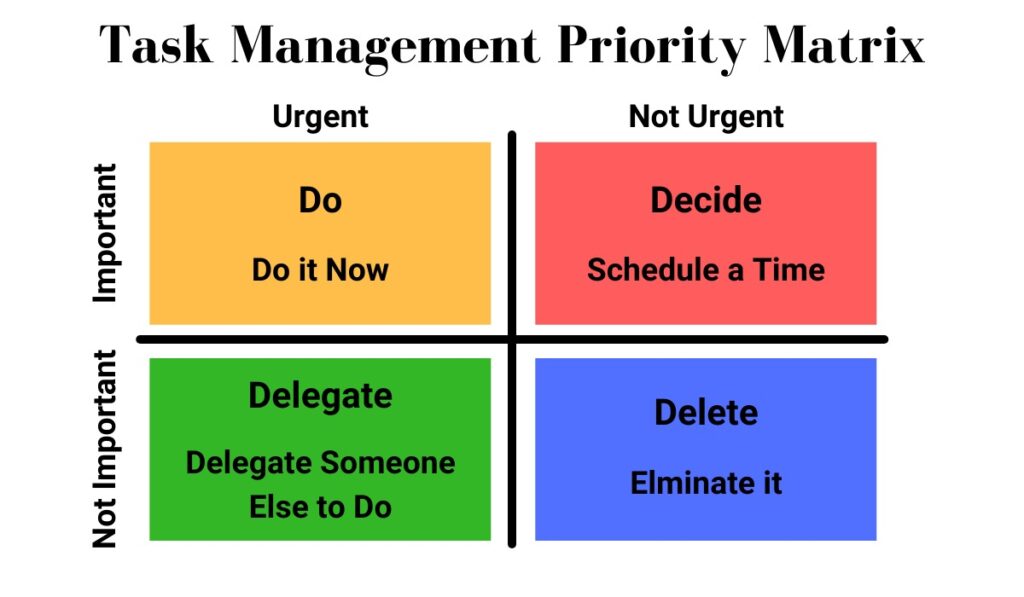 Task Management supports various activities, such as:
Creative activities
Functional activities
Project activities
Service activities
Performance activities
Reporting activities
Pain Points in Task Management
Task Management suffers from some serious pains.
1. Accepting Tasks From Everywhere
This pain point can be cured by:
Understanding task priorities.
Tracking your time.
Keeping ad hoc requests at a specified time.
2. Undefined Project Structure
Project structure can be defined by:
Laying down project objectives.
Expected project outcomes.
Timeline for project milestones to be achieved.
A contingency plan.
3. Inappropriate Task Management Tool
To find out an appropriate tool. it is essential to hunt for:
A platform for collaboration plus a platform to collaborate.
Time tracking per resource and task.
One time Customer Support Tutorial to resolve issues with comfort.
4. Lack of Communication
Any miscommunication adversely affects teamwork and results in conflicts.
To get alleviate these pains, a business can access several collaborative and project management softwares.
What Are The Key Components Of A Task Management Tool?
There are three key components of the Task Management Tool:
Priorization
Visualization
Analysis
It is essential to observe that Task Management Tools produce concrete data which can be reviewed and digested.
Ultimately, the end-users can comprehend:
Whatever they are doing.
What they have done.
How things can be done better.
Main Types Of Task Management Tools
Task Management Tools can be segregated into three categories:
Manual Task Management
These Tools are of basic type. These types of tools work well for teams who are dealing with a small number of tasks that rarely change.
2. Electronic Task Management Tools
Harnessing the computer power, these tools facilitate expanded flexibility and functionality. They range from basic spreadsheets to intensive task management applications.
3. Online Task Management Tools
These systems can be packaged as software or online applications. They allow users to
monitor tasks from any location. Most of such tools work on Cloud.
Multiple Benefits Of Using A Task Management Tool
Manage and Organize Workloads:
It is possible to assign priority to work for execution.
Increase Efficiency and Production:
Applying an optimal number of resources and time to a task equals smaller turnarounds in the production cycle.
Improvement in Quality of Work
When tasks are organized and data is correctly utilized, quality of output is well ensured.
Drive Collaboration
Teams work efficiently with shared understanding of objectives of operations.
Reduction in Waste
When work is organized as per guidelines, wastage of time is totally eliminated.
Adherence to Deadlines
Efficient working with organized task management, meeting all deadlines becomes possible.
"You have a limited amount of time to get things done during a given day.

It follows that you should limit the scope of your to-do list to accommodate this constraint. If you have only four hours at your disposal, make sure that items on your to-do list can be completed within that time frame. Otherwise, you'll set yourself up for failure."

Damon Zahariades
A Way Towards Effective Task Management
A WAY TOWARDS EFFECTIVE TASK MANAGEMENT
Make -To -Do Lists
To-do lists are classic and powerful tool for effective Task Management. Now there are Smart to-do-list apps. that give out notifications and reminders. Ideas can be jotted down in in the form of images, voice notes and text.
2. Prioritize
Try to do SWOT Analysis of projects. Work on top priority first and do not waste time in petty matters.
3. Schedule
Make a schedule and allot start and due dates. This is how we become more conscious of investment both in terms of money and time.
4. Flexible
It is necessary to be flexible in response to change in market condition.
5. Manage Change
Daily meetings can give an opportunity to have an overview on the tasks. It can bring to light various bottlenecks that may crop up. This is how the action is directed to fruition.
6. Delegate
It is very essential to know how to delegate task to right person and at a right time. This opens up to others for delegating work. Consequently, overall performance of the team improves.
7. Be Involved
Task Management requires constant attention. Total involvement leaves no space for micromanaging.
8. Be Patient
By becoming patient, it is possible for you and your team to get back to normal in case of any unforeseen contingencies.
9. Communicate
The Task Managers should never fail to communicate their problems and discuss solutions with their team.
10. Use Task Management Software
Task and Management skills have substantial to play in personal traits and qualities, However, right task management tools can deliver exponentially great results.
Wrapping Up
It is absolutely imperative to go for Right Task Management tool. They are of varying capacity to achieve positive results. Some are basic, others are complicated and sophisticated.
While examining appropriateness or otherwise of Task Management Tools some of the vital considerations which dictate decision making are:
Types of tasks being undertaken.
Size of actual users.
Is remote access apriority or not,
Importance of data analysis.
Does it need to be integrated into other systems or applications.
Thus, everything boils down to right choice of tool for Task Management to succeed and flourish!
"I recommend that you look at the tasks you are doing throughout your day and ask yourself if these things are bringing you closer to your goals."

Richie Norton